Ron and Jerry are a couple of "old" guys who love hunting. Ron has been hunting since 1954 and Jerry since 1958. We have been hunting together off and on for the past 30 years.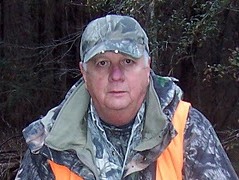 By way of brief introduction, Jerry is a native of Louisiana, with BS, MS and Ph.D. degrees. He is retired from LouisianaState University where he was employed professionally for over 35 years, the last 18 in Administration as Director of the Central Research Station and then Head of the Department of Plant Pathology. He is married (Rose) and has two sons and four grandchildren.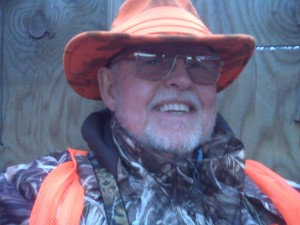 Ron grew up in Ohio, received an AB degree from Miami (Ohio) University, attended Graduate School at Michigan State University where he received MS and Ph. D. degrees. He is a longtime pilot with over 12,000 hours of flying experience. After several years in the Agrichemical industry in the Northeastern US, he moved Georgia, where he was a founder of LANDIS INTERNATIONAL, an organization that aids companies in the registration of animal health and crop protection products. He currently serves as CEO of LANDIS INTERNATIONAL. He is married (Mary) and has three daughters, one son and 6 grandchildren.
Ron and Jerry are typical of the American Hunter. They came from modest backgrounds and like most American hunters, as they grew up and took jobs, they hunted at every opportunity, usually only on the weekend, before work or after work and on public land or some farmer's land who would give access.
They have never been trophy hunters in the classical sense. Trophy hunting requires a lot more, almost professional approach to hunting. It's difficult to be a trophy hunter on the weekend. You harvest what you get and what you harvest is your trophy.
In the Woods with Ron and Jerry reflects these values; a show which every weekend hunter can identify. Since Jerry's retired now and Ron is able to work remote, they can now go on guided hunts, but at the core of the show, they are hunting as they always have; hunting with friends, hunting on our land, but whatever the case, hunting every chance we get.
We hope you watch our show and say; "I did that" and "I could do that!"